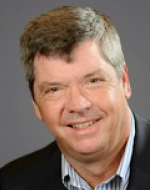 Charles Engeman, Esq. is the founder of Ogletree Deakins' St. Thomas office, one of the co-founders of the firm's International Practice Group, and is the Hospitality Industry Group Co-Leader. Ogletree Deakins has 53 offices in 31 U.S. states, the District of Columbia, the U.S. Virgin Islands, and in Canada, Mexico and Europe. It represents employers of all sizes and across many industries, from small businesses to Fortune 500 companies.
Mr. Engeman advises employers on a day-to-day basis and counsels employers in managing crises arising in the employment context in numerous locations. Mr. Engeman has significant experience representing clients in union grievance proceedings, collective bargaining and arbitrations, as well as advising clients in union avoidance and during organizational and decertification drives.
Mr. Engeman graduated cum laude from the University of Pennsylvania Law School. He is a former United States National Champion in rowing and represented the United States as a member of the U.S. National Team. Mr. Engeman also loves sailing and has won the International Rolex Regatta. Mr. Engeman is a private pilot and has flown throughout the Eastern United States, Canada and the Caribbean.