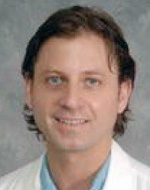 Ahmet R. Sayan, MD, FACC is an actively practicing Board-Certified Cardiologist (Heart Specialist). Originally practicing in New Jersey for more than 14 years, he then relocated to St Thomas, US Virgin Islands in 2018 and currently has offices on both St. Thomas and St. Croix, USVI.
Dr. Sayan graduated from Princeton University in 1989 with a degree in Molecular Biology subsequently matriculating to Rutgers Medical School University where he obtained his MD degree in 1993. He completed a residency in Internal Medicine at New York Presbyterian Hospital – Columbia in 1996 and decided to serve in the USAF where he practiced as a Flight Surgeon and Internist for 3 years, being honorably discharged with a rank of Major in 1999. He then decided to specialize in Cardiology and entered his Cardiology Fellowship at Albert Einstein – Montefiore Medical Center in New York where he studied for 3 years finishing his Cardiology Fellowship in 2004 as the Chief Fellow.
Dr. Sayan currently is in the process of obtaining his private pilot license, taking lessons on St. Thomas, USVI. He closely works with the sleep center at St. Thomas and Virgin Islands Sleep Centers and has a strong interest in Flight Medicine.